Ivory Coast Tennis Star - Eliakim Coulibaly, Last week in Monastir reached his first final on the ITF World Tennis Tour in just his eighth professional tournament – and sixth event since leaving the junior tour behind in 2020 at Roland Garros. In beating Omar Giacalone and Maximilian Neuchrist, he overcame two players who have ranked inside the world's Top 350.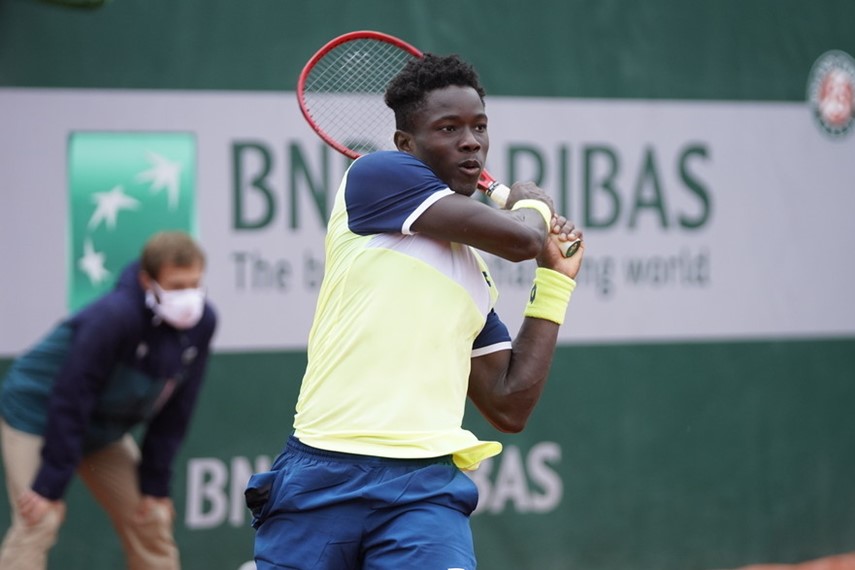 "It's been great," said Coulibaly. "I've been here in Tunisia for three weeks. The first tournament I made first round, the second I made the quarters and in the third I made the final. I've beaten some good guys. It's been good and I'm really happy and proud of myself.
"I was kind of expecting it," he added. "I and my team told ourselves that on this trip it would be nice to at least win $15k on the five-week tour that I'm doing here in Tunisia. Even though I didn't get the title, I'm really happy that I could make the final."
The tall, 18-year old left hander, Coulibaly, is driven by an intense desire to make his family proud and to improve their financial situation, there's a determination about Coulibaly that suggests he could be the one to put African tennis back on the map – and certainly prove a role model for other black African players in a sport that is so evidently lacking their involvement in it's upper echelons.
"I fight for every ball. I never give up," said Coulibaly of his defining characteristics in a call with itftennis.com this week. "Nothing comes easy. I know where I come from and I know where I want to go."

Coulibaly trains at the Mouratoglou Tennis Academy in Nice with coach Christophe Couprie, but his biggest advantage is one that is unthinkable for most talented young players, let alone one who hails from West Africa's southern coast: he's managed and mentored by a multiple Grand Slam champion the former Australian Open and Roland Garros winner Mary Pierce.
"It's a blessing to have someone like Mary helping me," he said. "She's been doing this for many, many years, she's won Grand Slams and she's been helping Africa a lot. I'm really happy and I'm really lucky that she chose me. No-one would expect that! I'm really honoured to be working with her."
Pierce, an ITF Athlete Board Member who also sits on the Billie Jean King Cup and Olympic Committees, has been able to provide Coulibaly with guidance that most young players can only dream of.
"We travel together - she's here with me right now in Tunisia," he said. "She comes to my practice and she's with me everywhere I go. She brings everything. She's been advising me about tennis. On the court and off the court. It's a lot of stuff, not only mentoring my career, she's like a mum to me."
Coulibaly, who formerly trained at the ITF/CAT High Performance Tennis Centre in Casablanca and also travelled as part of the Grand Slam Development Fund Touring Team in the past, knows how fortunate he is with his current support team. But as he alluded before, where he's come from and where he wants to go are at opposite ends of the spectrum.
"I'm not coming from a rich family and I was not given anything that I have - I worked for it," he said. "I put my heart towards it. My family helped me a lot to play tennis. I'm playing for my family first, because I want to help them, and I want them to be proud of me.
"I want to change their financial situation. That's where my greatest motivation comes – from my mum and dad and the rest of my family."
There's plenty of interest in Coulibaly back home – and not just within his household. In January 2020, he and fellow emerging talent, South African teenager Khololwam Montsi - his "African brother" - made history by ensuring that two boys from Africa ranked inside the Junior Top 20 for the first time.