Rain suspended play last weekend at Tyco tennis club house as G. O Tennis Club hosted Asamu J's Tennis Club from Kumasi in tennis friendly tournament in Sunyani.
The one-day event was sponsored by Noble patron Maxwell Owusu.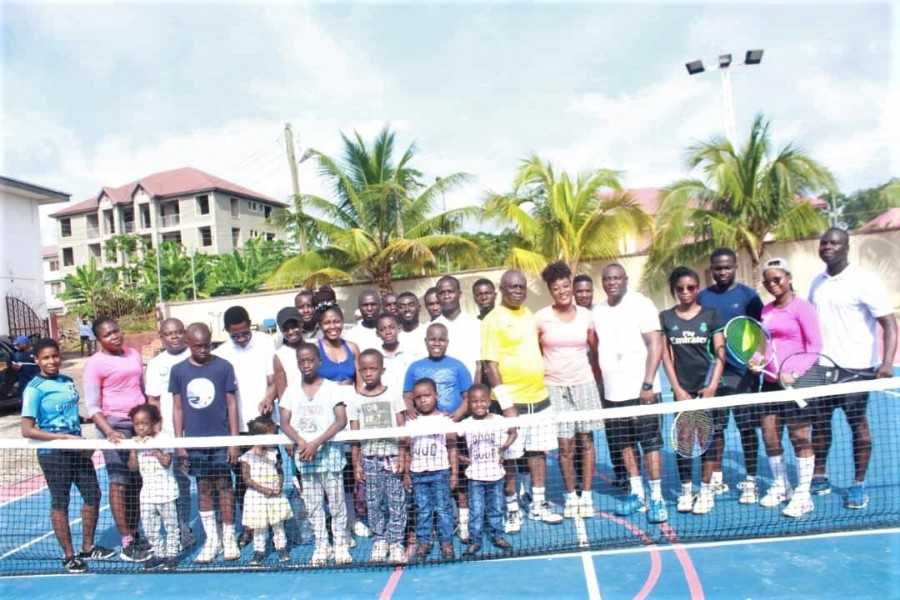 Seven games were played out of the nine games which were supposed to be played on Saturday with Asamu J's Tennis Club winning two doubles and one singles, while G.O Tennis Club also won one doubles game.
The tournament which was aimed at strengthening the already existing cordial relationship between the two clubs, saw G.O Tennis Club's duo Benjamin Ofori Boateng partner Addo Gyambibbi to defeat Asamu J's Nana Yaw Ababio and William Boateng 7-6(11).
The tide however changed in favor of the away team as Patron Mr. Maxwell Owusu paired Michaels Michael's to wallop G.O Tennis Club's Philip Mantey and Douglas A. Achaempong 6-0. The away team continued their winning ways when Yaw Sarpong and Joshua Mensah added another by outwitting Percy Boakye and Christopher Akanbobnab 6-2.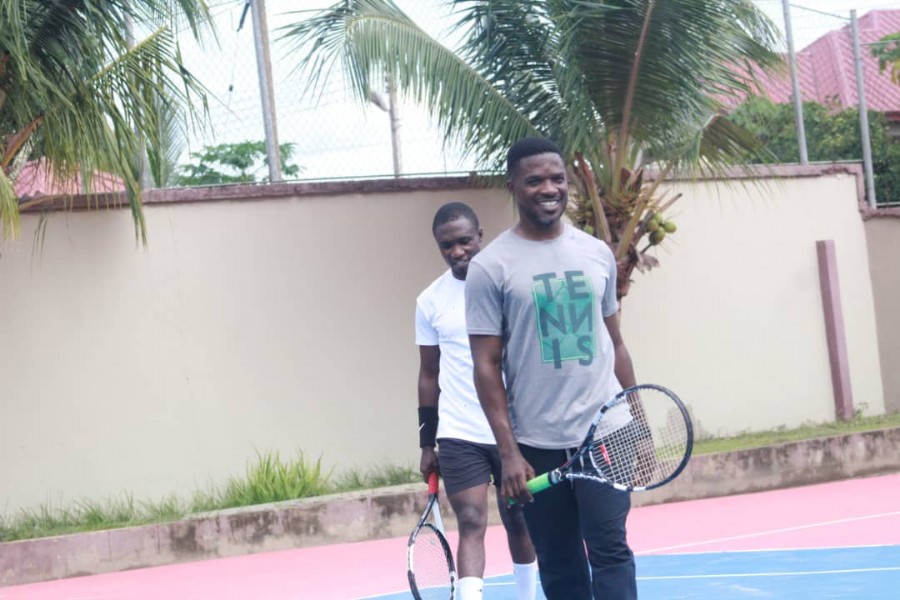 In the singles game, Michaels Michaels of Asamu J's Tennis Club showed his superiority over coach Daniel Kwakye in a game that ended 6-2. The rest of the games were called off due to rainfall.
In the Royal's match: G.O tennis club President Obrempong Ameyaw Amponsem II, paired Nana Opoku Fosu Gyeabour II but could not with stand Asamu J's Nana Ofori Amangure Ababio II and Noble Patron Maxwell Owusu 6-2.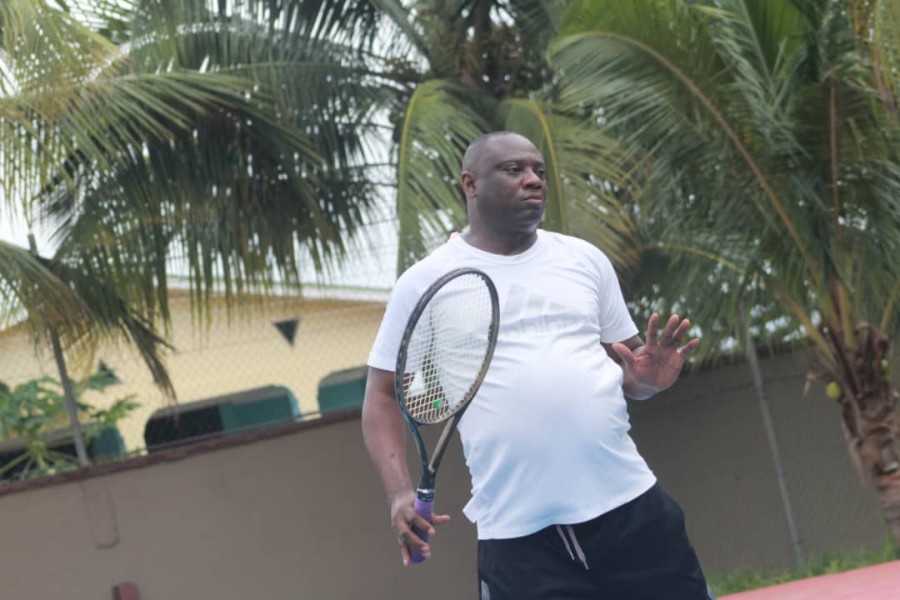 Speaking to ghanatennis.org, patron of G.O Tennis Club and Asamu J's Tennis Maxwell Owusu said, 'I am happy about the turnout and the games played. Though it was rained-off we still had the chance to witness some good matches from both clubs.
Daniel Kwakye; well known as the Great Okoro, who had earlier declared his club's intention to carry the day commended the winners and expressed the hope that his team will reverse the trend in the second encounter in Kumasi.
He added that, As the National Regional coach for the region, we have started tennis in school program and very soon you will see the results.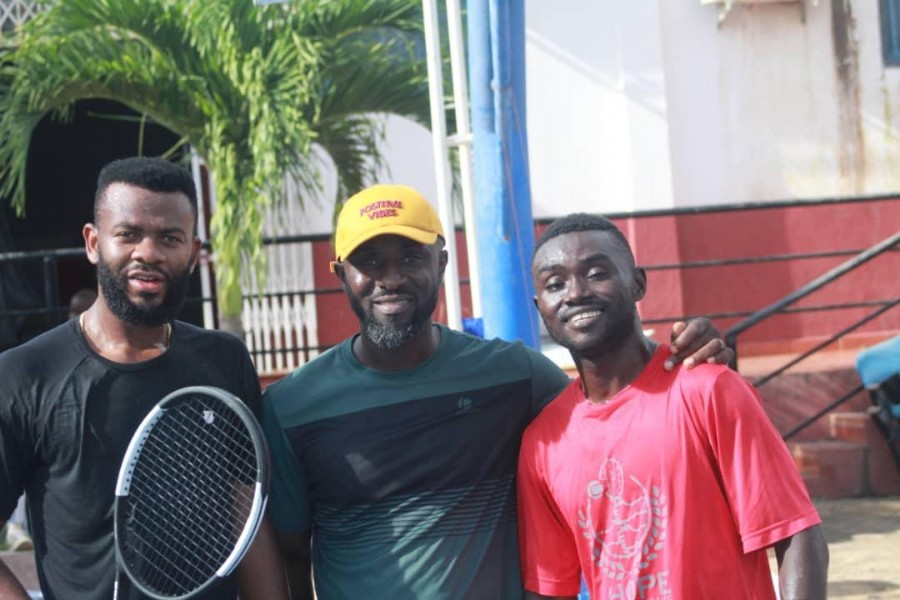 Other supporting sponsors include Thom Acheampong Ventures-Kumasi, Merlot Culinary is a catering Service provider based in Sunyani and Okoro Masab yoghurt OKORO