Eugenia Asigri outs Evelyn Enunwah in a lengthy and entertaining final to win the prestigious 2021 All women's Breast Cancer Awareness Tennis tournament at the Accra Lawn Tennis club, Accra.

Evelyn Enunwah produced an impressive performance, but Eugenia eventually came out on top to win the ultimate trophy. "The first thing I've learned this two day is that nothing is impossible, Eugenia said, after seeing the draw it dawned on me that I can win this tournament and here am I with my trophy, if you fight, if you work, after all these years, you can achieve anything. Sometimes you have tough moments.
In my case I've been through tough moments.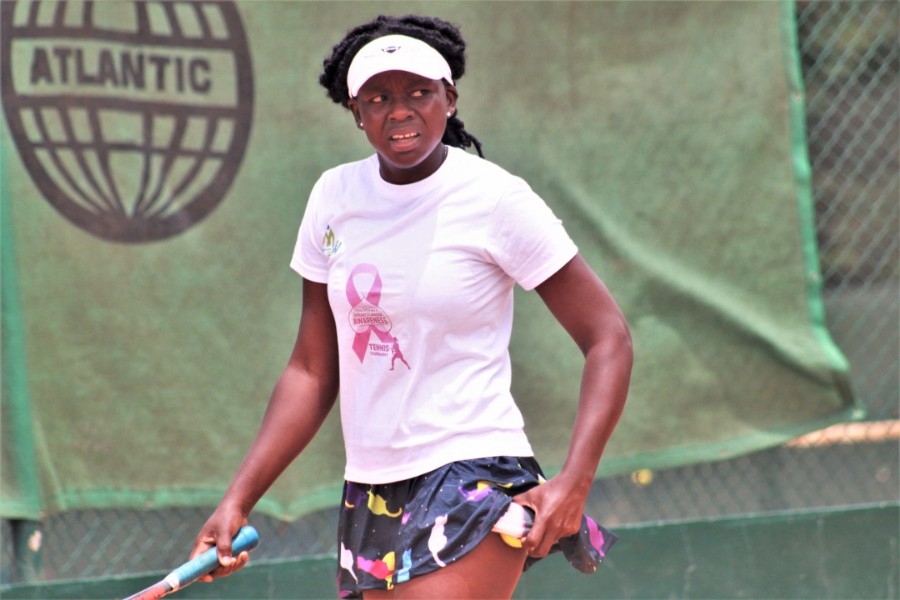 I never stopped dreaming." "Am really impressed with the way the everything went here, the doctors taught us a lot about breast cancer and the testimony of the Breast Cancer survivor has helped us a lot, I can now detect when I have changes with my breast'.
Army Officers Tennis club's Delladem Thompson and her partner Maritime University tennis club's Faustina Tagoe came on top as the winners in the women's doubles."We were very focused and believed until the last moment. Today was the same, we are really proud of the achievement'. Delladem said,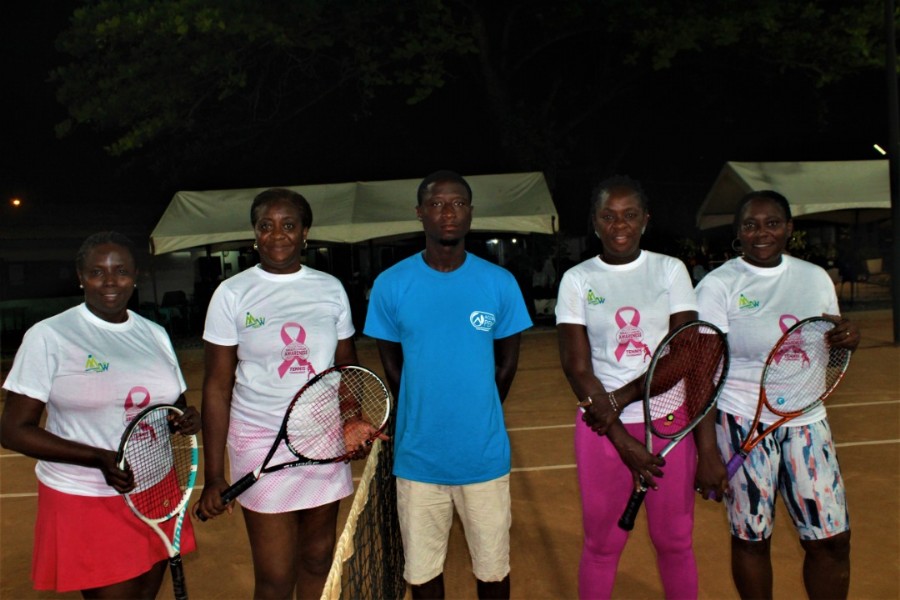 Tournament organizer, Madam Brigitte Dzogbenuku on her part said, "I want to thank the doctor, nurse and the Breast Cancer survivor who happened to be my childhood friend and all the players who participated in the two-day tournament, am grateful to the sponsors that came on board (Ecobank, Hollard Insurance, FC and Ghandour) to make the All-Women's Breast Cancer Awareness Tennis tournament a successful one."