Ho Tennis Club's duo, Precious Nunana and Linda Sedinam captured the maiden edition of TennisChic Ladies doubles crown on Saturday at the Sakumono Tennis Club house.The pair Precious Nunana and Linda Sedinam won 9-2 against Faustina Tagoe and Audra Lykos.
The event attracted players from Ho tennis club, TOR tennis club, Police Depot tennis club, Golden Tulip tennis club-Kumasi, TDC tennis club, Accra Lawn tennis club, Regional Maritime tennis club and Sakumono tennis club.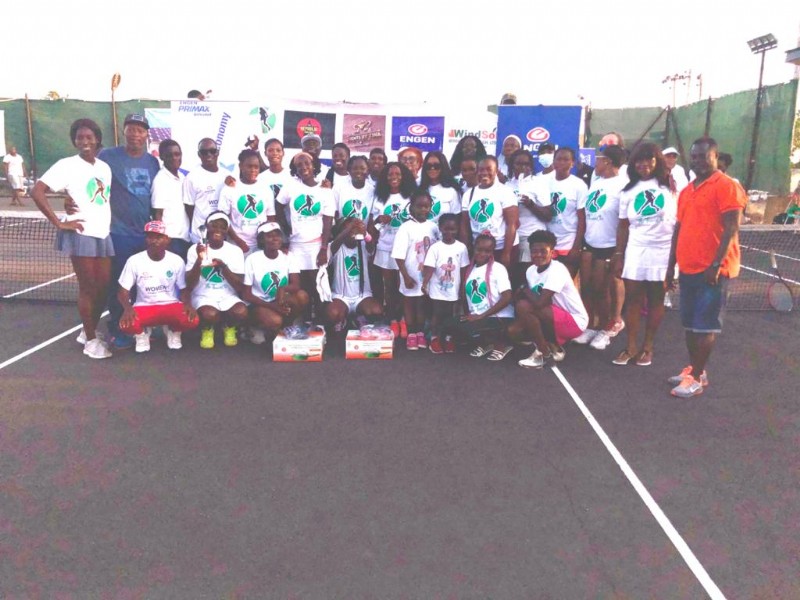 Precious did damage with her powerful serve while Sedinam did well to force their opponents into difficult shots and they sealed the win when Audra Lykos could not return powerful shots by Sedinam.
"That's what we practice for and that's what we were trying to do during training, working on this moment," Precious said after the trophy presentation.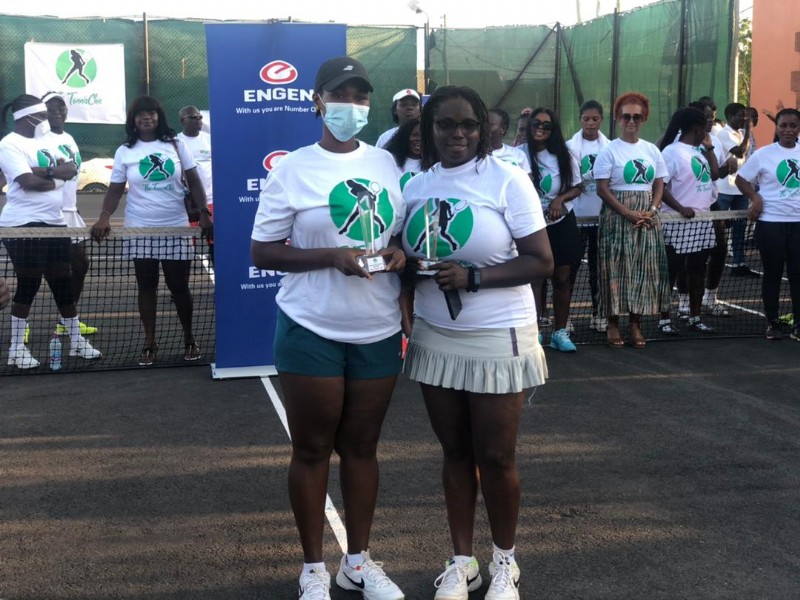 A key moment in the match came, when Faustina Tagoe and AudraLykos were down 2-4 and serving 15-40 a win could close the gap to 3-4, but Precious and Sedinam swept back to win.
The Precious Nunana and Linda Sedinam took home trophies, cooking sets and other souvenirs from sponsors.
The day's tournament was sponsored by Engen Ghana Limited with support from BabooSports, WindSol Ghana Limited, Tech-SL, Cookware from SHK, Republic Bar, Kare beauty and spa, Lake Bosomtwe, Rhema Clothing and Boody by Pans and Grill.
Speaking to ghanatennis.org, CEO of TennisChic, Ruweida lamptey said, "I am overwhelmed by the turnout. I am incredibly grateful for the participants. You know this month we are celebrating Women's Day and Mother's Day.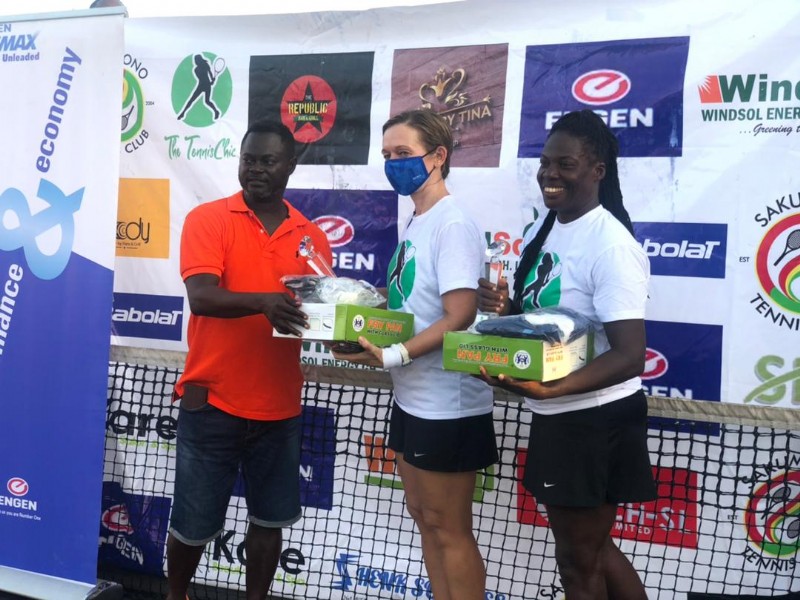 TennisChic is here to scout and groom the next generation of tennis stars", Ruweida added.
Lubricant Manager of Engen Ghana limited, Selorm Dzimedi-Ehlah also said, "Sponsoring Tennis is our social and corporate responsibility. We use this as brand awareness to create awareness for our lubricants and fuels and make sure people know we do not only sell fuel but also support sports. Giving back to society is what we at Engen Ghana stand for," Selorm Dzimedi-Enlah added.
Present for the ceremony were, Sakumono Tennis club Chairman who doubles as the Managing director of Engen Ghana, Mr. Henry Akwaboah, Former Ghana international Nii Odartey Lamptey and Mrs Fiidous Mahadi CEO of Boody by pans and grill.