Our Team
Upon their shoulders have they piloted the affairs of this great foundation and are still very keen to take us to the next level and to discover more talents.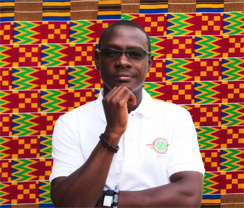 Kofi Atakora Owusu – Afriyie
Executive Director
Kofi has been a player of the game of tennis since the age of six (6) to fourteen (14) was coached by his father (Kobbie Owusu-Afriyie) who was then the coach and manager of Ghana's top player Frank Ofori.
With a background in information technology from one of the private universities in Ghana and a great team player, he hopes to bring these to the fold.
Even though he (Kofi) seldom plays tennis currently, he's an avid follower of the game and he's looking forward to getting back on the court soon and start swinging the racquet.
With this opportunity to be a part of something life changing to the current and new players, he is very excited about the positive impact this will bring to the game in Ghana.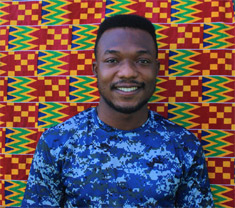 Oscar Cornelius Nyanyofio
Director, IT & Reasearch
Oscar is a sports enthusiast with a Bachelor's degree in Sports Management with Information studies. He joined the Tennis Foundation Ghana in October 2020 as a data entry clerk, shortly after completing his National Service with the Department of Physical Education and Sports studies at the University of Ghana.
He also has experience in research. He has been involved in the Alliance for African Partnership (AAP) research on Entrepreneurship and Youth Development through Sports, Neighborhood Environment Walkability Scale – Ghana (NEWS Africa-Ghana), Survey on the Effects of Covid-19 on Physical Activity, Anxiety and Depression and finally, a follow-on project on Applying Positive Youth Development through Sports to Nurture Youth Entrepreneurship.
Oscar also has a strong interest in IT and is currently the new Research and IT Manager for Tennis Foundation Ghana and Second Serve Tennis Shop.
With his enthusiasm and determination, he is working to help tennis grow.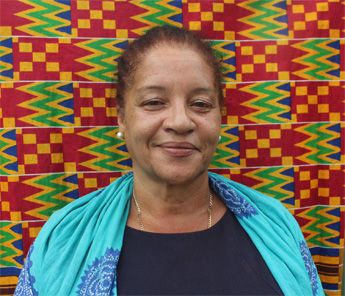 Catherine Sowu.
STRATEGIC & BUSINESS DEVELOPMENT DIRECTOR
Catherine comes from a Ghanaian tennis legacy. Her late dad Squadron Leader Clend Sowu was one of the architects of Ghana's participation in Davis Cup. He was honored at the Hall of Fame for his instrumentality in the construction of the National Tennis Centre.
Catherine is an extremely organised and driven person with a disciplined approach to every task. She Has a wide range of experience in various sectors, but always with an eye to better the prospects of people.She served in various senior management positions within a number of Organization's as Senior Manager – Human Resource.
Her previous work Bahraini International Corporate where she had responsibility for Gabon, Sudan, South Sudan, Kenya, Djibouti and Iran makes her an asset to Tennis Foundation Ghana.
Catherine was also Senior Manager- Volunteer coordinator/Money Advice Caseworker- Sutton Citizens Advice Bureaux- Surrey, England. She worked closely with the community, Local Councillors and Members of Parliament to effect Social Policy Change.
She Holds a BSc in Business Administration and attended Wesley Girls High School in Cape Coast. Catherine believes that Non Profits have to be sustainable in the new century and is working hard to make Tennis Foundation Ghana a business that is relevant without losing its direction in social change.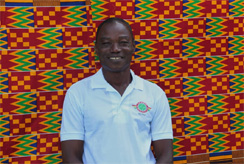 Yakubu Lea-Abukari
Director Of Tennis Operations
Yakubu Lea-Abukari began his umpiring job in 1993 and the first match he umpired was Milo Junior Championship.
He started the umpiring job first on a part-time basis and also doing other businesses of his. Umpiring became his full time job in 1993 and his first international umpiring match was in Ghana during the 1998 Davis Cup match between Ghana and Ireland. He was the brain behind the National Ranking Tournament, which has been in existence since 2014. Currently he is the interim President of the Tennis Professionals of Ghana.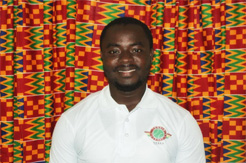 Michael Asianowah Sekyere
Programs And Office Administrator.
Michael is responsible for the day to day running of the Foundation. His role as an administrator involves a great deal of multitasking. He works with teams, oversees the operations within the foundation, coordinates with management and engages in planning according to the needs of the foundation. Nothing gets done without Michael's direction.
You can expect 100% transparency when working with him. Michael holds a BSc in Political Science from the University of Science and Technology. His role interfaces with the Ghana Tennis Federation where he served for a year.
Tennis Professionals of Ghana.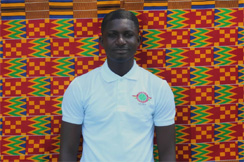 Gabriel Amoakoh
Media Relations Director
Started his Journalism Career at Pravda Radio(Vision 1). He had brief stints at Live FM at Tesano and Melody FM at Takoradi.
Gabby as he is popularly known worked for 4 years under the guidance of Yaw Asante at Tennisgh.com. Tennisgh.com was the first online news outlet specifically for Tennis. Tennis Foundation Ghana is blessed to have Gabby as the media liaison.
His love for the game has really developed and his purpose for joining the Foundation is to help Ghana tennis grow.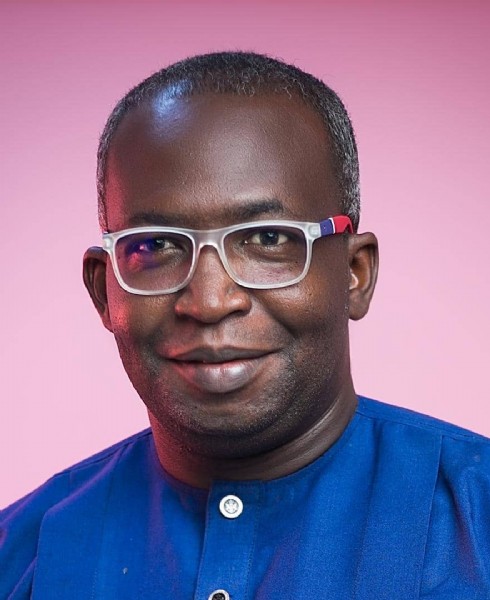 Baffour Gyem Darkwa
PR Director
Mr. Baffour Gyem Darkwa is an Assistant Registrar in the Office of the Vice Chancellor, University of Health and Allied Sciences (UHAS). He provides high level of confidential and professional personal assistant support services as well as dedicated administrative support to the Vice Chancellor.
He is also the co-founder and Chief Executive Officer of BT Consult; an Event Planning and Management firm. He is an Administrator, Marketer, Public Relations Consultant and Youth Advisor.
Mr. Darkwa holds a Master of Business Administration from Kwame Nkrumah University of Science and Technology (KNUST) with specialty in Marketing, and a Bachelor of Arts in Publishing Studies (Administration). He also holds a Certificate in Entrepreneurship and Small Business Management from KNUST and a Diploma in Public Relations from the Institute of Commercial Management, UK.
As an experienced Public Relations Officer, at the Kwame Nkrumah University of Science and Technology he was responsible for within planning events, conducting public relation programs designed to create and maintain favourable public image for the school, press relations and general administration both in the public and private sectors. He also worked as the Sales and Marketing Manager at Oak Management and Associate and a Direct Sales Agent at Barclays Bank. Mr. Gyem Darkwa was once a Security Analyst at Concorde Security, London.
Mr. Baffour Gyem Darkwa is a Resource Person in Marketing (CEDRES) KNUST; he facilitates short training courses in Economic Empowerment for persons with disabilities. Among his many affiliations, he is a member of the Institute of Directors-Ghana, Institute of Public Relations, Young Entrepreneurs Club, KNUST, Ghana Association of Book Industry Students and Associates, Boys and Girls Brigade, 14th Kumasi Company, Ho Tennis Club (Current Secretary) and Rotary Club, Ho.
As a Youth Advisor Mr. Darkwa has keen research interest in youth development, education and advancement.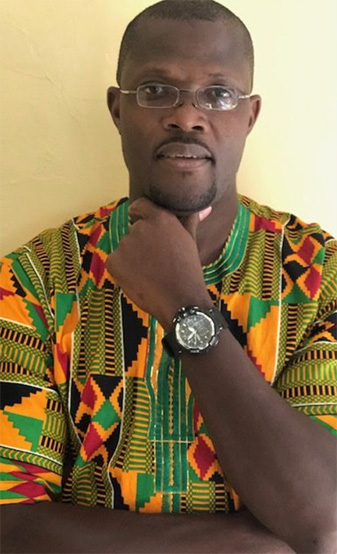 Roger Crawford
President Tennis Foundation Ghana
Roger Crawford is a Ghanaian American Investor, Philanthropist and Tennis Professional. He is currently the Leagues and Competition Manager for Lifetime Athletic Clubs at their West Harrison Location in New York. He spends his summers at Camp Wayne for Girls in Pennsylvania where he has been Director of Tennis since 2001. In the last couple of years, he was Head Womens Coach at both Yeshiva University and St. Josephs college in New York. He had his formative years in Accra where he fell in love with Tennis as a ballboy at Kalatec Club alongside Ghanaian Tennis Legend, Frank Ofori.
He was a member of the Greater Accra Regional Academicals Team under the late Coach Owuo.
Roger toured and played in Africa and Europe before moving to the US in 2000.He credits his career to his mentor and sponsor, Kobbie Owusu Afriyie.
Roger is a dad to Ruth, Hope, Courage and Wisdom Crawford.Ruth who represented Ghana at the African Junior Championships in Morocco(2009) is a Tennis Standout at The University Of Massachusetts, Amherst.
Hope and Courage are 2 times New York State High School Boys Doubles Champions.Roger's vision is to have a Ghanaian in the top echelons of World Tennis soon.