The National 12 Tennis team leaves for Benin on Monday the 10th of October for the 2021 African Junior Qualifier Championship scheduled from 11th to 16th October 2021 at Cotonou, Benin.
Ghana's Moses Yamba from the Shishijee Shadè Sports Foundation, Dornatus Nyaaba and Isaac Akuaku from St. Francis Tennis Foundation are the juniors leading Ghana to Benin for the Confederation of Africa Tennis (CAT) 12 and under Championship.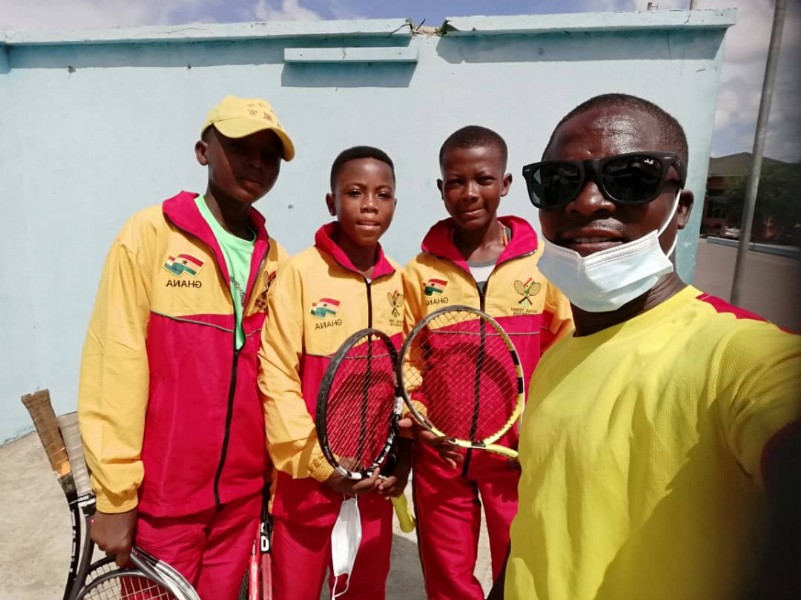 The four-time AJC champions (2016, 2017, 2018, and 2019) will battle against other players (for honors) for five days in the tiny West African country.
Coach Yhaya Macculey who is taking the players to Cotonou for the championship said, `we are looking forward to win the event in Cotonou and we will surely do the country proud," he assured.
Coach Yhaya added that the players got the required preparation for the qualifier and are motivated to put up a good performance which will lead them into the main African Junior Championship to be held later this year.