Gabriel Akakpo from UCC tennis club , Central Region defied all odds to win Tennis Foundation Ghana (TFG) National U18 ITF qualifiers after ousting Hope Gboblovor from the Ashanti Region 4-6,6-4,11-9 in 2 hours 15 minutes.
Akakpo will participate in the Tennis Foundation Ghana ITF Accra J5 Open, which is scheduled from 2nd to 28th August 2021 at the National Tennis Center, Accra.
Both players engaged in an intense battle from the onset and had opportunities to break early on, but it was Hope who struck first to go 5-4 and kept up a barrage of powerful baseline shots to win the set 6-4.
Akakpo and Hope continued to offer entertaining rallies in the second set for the few fans at the Hill Club on Sunday morning.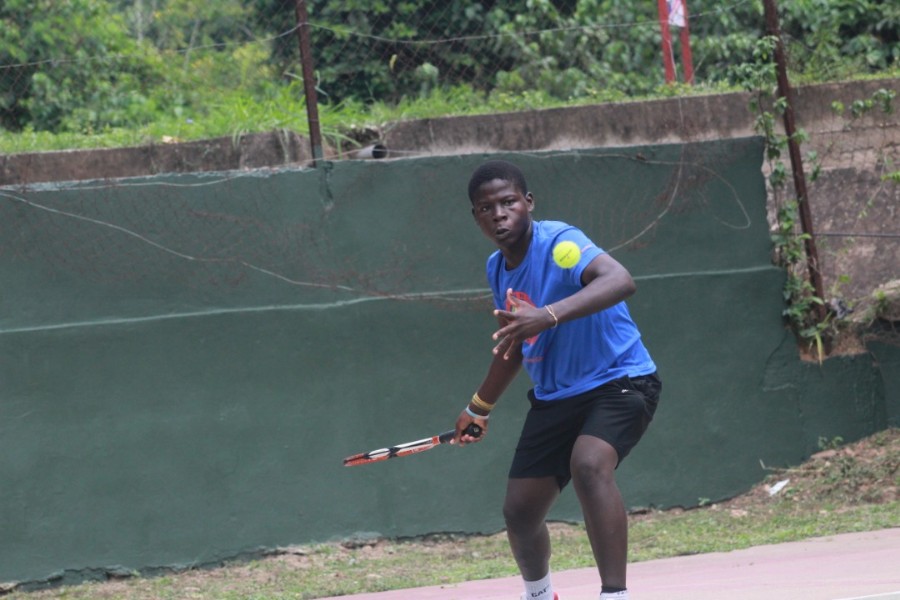 A string of unforced errors from Hope favored Akakpo to go 5-2 up. Hope gained a break in the 9th game to 5-4 following Akakpo's double fault. An increasingly fatigued-looking Hope repeated the error to give Akakpo the winner in the second set.
In the final set, a perfectly-angled drop-shot gave Akakpo match point on Hope's serve but he could not convert and instead had to wait until the next game, where he completed the composed victory with a forehand volley.
"I had an unbelievable week," said the 17-year-old Akakpo. "I am overwhelmed by so many different emotions and nostalgia. I would consider it as the best week of my life so far."
Chairman of Central Regional Tennis Association; George Frank Koufie said, "I am impressed with the organization. I am very happy with the performance of players. The future is bright for Ghana tennis. A very big thank you to Tennis Foundation Ghana for organizing this event."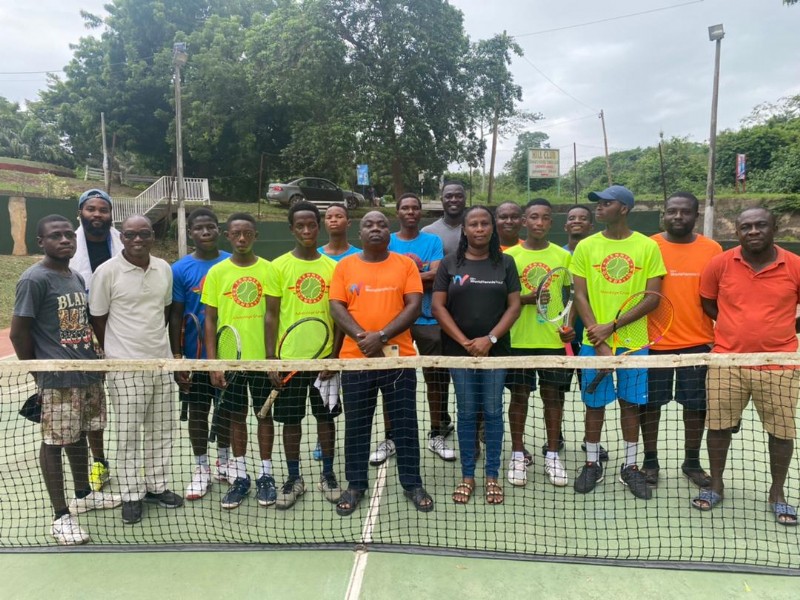 Head Coach Hayford Gyasi also said, "I am happy for my boy. I prepared him very well for the tournament and he won. We are going to train hard for the ITF and Gabriel will make an impact."
Other coaches present for the 2-day event were: Salifu Abdul-Rahman from the Northern Region, Osman Kadiri from the Volta Region, Benjamin Fumi from the Eastern Region, George Ayona from the Ashanti Region and (Edward Nartey and Gerry Ekumah) from Central Region